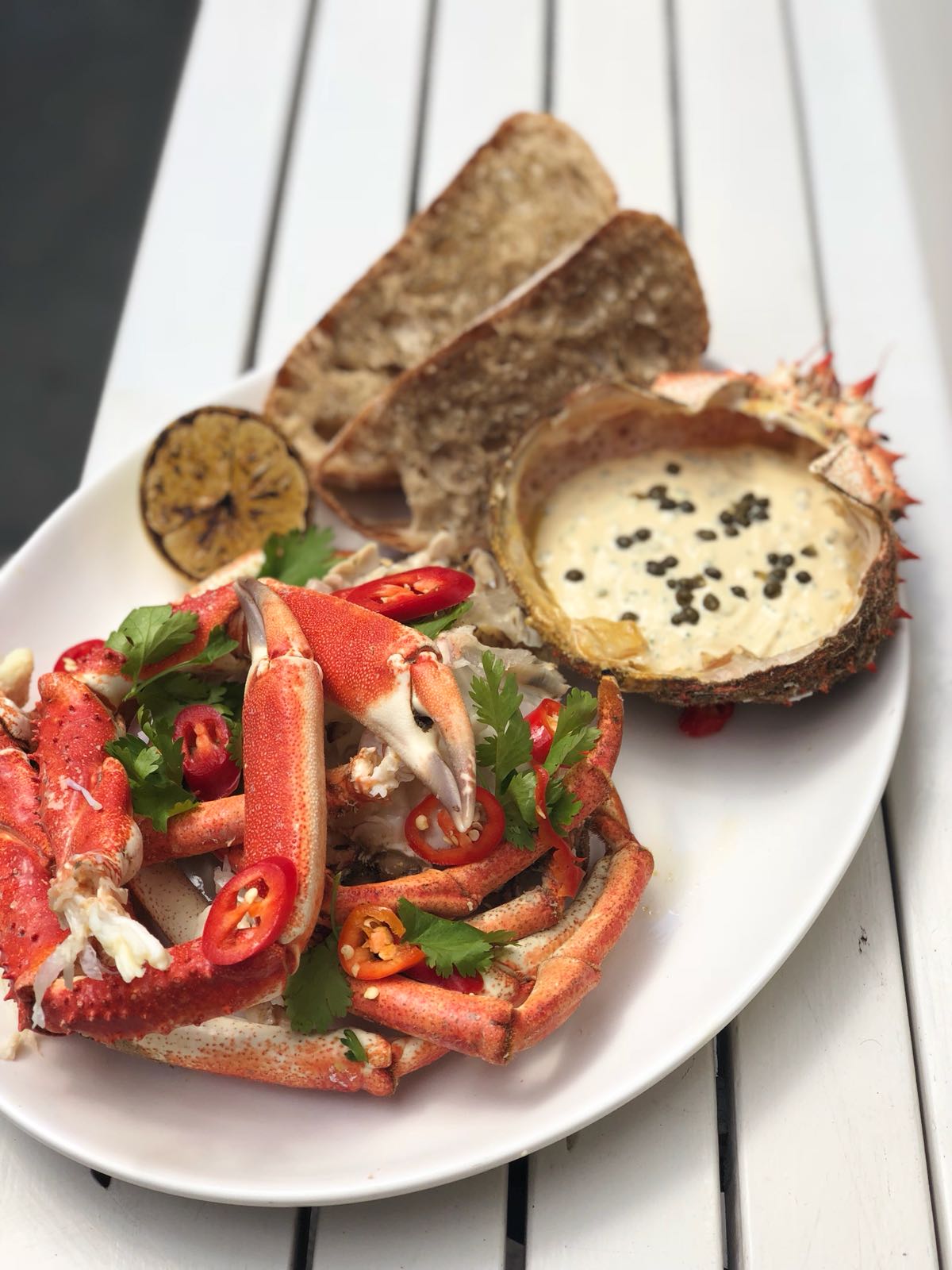 Our story is simple - Fishermen should be able to catch the best fish and sell it directly to those who eat it!
It all started from one question (oddly, asked in a steak restaurant): why is seafood by the coast so much better than it is in the city?

You'd assume it's because it's so much fresher, but when you can travel to the furthest Cornish fishing town in under 6 hours, should it really take 2 days to get fresh fish to your plate?

That question led to another, and another - who actually catches our fish? Do they get a fair price for it? Why does all the value get sucked up by the middle men? Is this really the best quality we can get?

Soon we came to the obvious conclusion - the supply chain is broken but, with a bit of work, we could make it so much better.
Redefining London's seafood experiences
We believe that when buying your fish, you should be able to:
Buy from the boats - tracing every fillet back to the vessel to give you an unparalleled connection to the fisherman who caught your catch.
Eat it within hours of landing - delivered to you on the SAME DAY as leaving the harbour. Not days or weeks.
Pay a fair price - cutting out the middle men to offer fishermen more while making the freshest, best quality fish accessible and affordable.
Eat seasonally - buy what's coming out of the water, today!
Eat sustainably - buy from boats who catch sustainably.
After a year of exploring the fishing industry as well as building hundreds of relationships across the country, our ambition to redefine London's seafood experiences has become a reality.
Whether sourcing fish for your restaurant or simply cooking a delicious meal at home, you should now only ever expect the best.
Importantly, what has and continues to drive us is a fixation on creating a better industry for fish, fishermen and consumers. So when you buy through Pesky, you become part of that journey - investing in the best and most sustainable fishermen, who return the most phenomenal fish in return. Every box has its own story.

Where are you buying for?
Come see what our boats are catching today
How we want to help British fishermen?
We want to support fishermen with:
Higher catch values




Stable prices




Fast payment




Market for all catch
Working with Josh Dearing in Jersey, fishing off the Bounty, we are able to help him get
22% higher catch value
- all while delivering his amazing shellfish f
rom the sea, across the channel and onto plates in only 18 hours.
Can we help you find a better market for your fish?